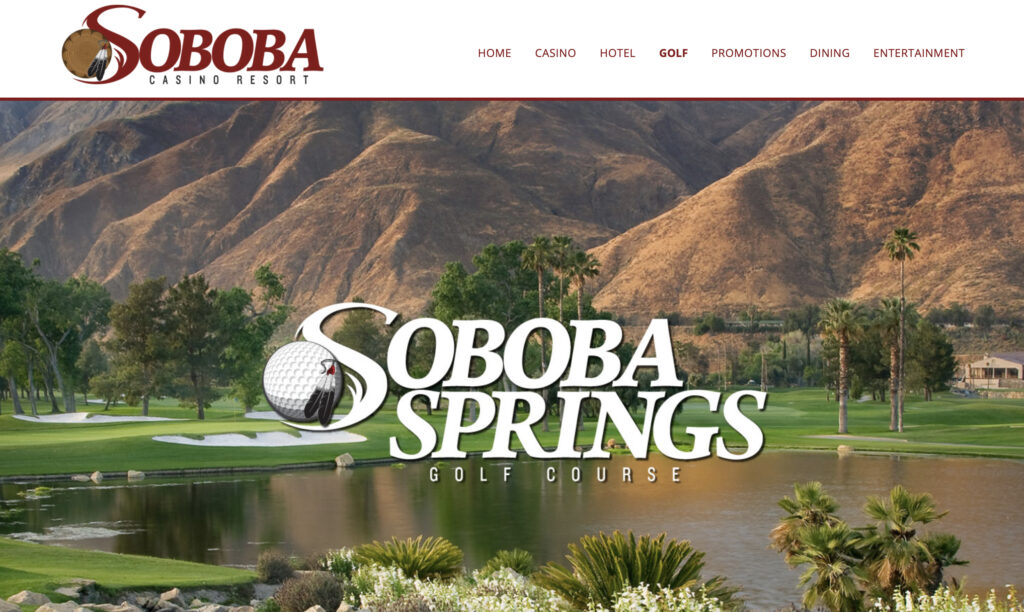 PCDGC Golfers,
Last Saturday 20 of us had a great time at Soboba Springs Country Club! We know how challenging the course is but yet the course is fun and enjoyable! Congratulations to Mike Torres who snared 1st place with a net score of 70! It is his first career in winning 1s place jackpot!

Please watch this video message before reading below.
Prize Winners:
1st – Mike Torres – $55
2nd – Alfred Casaccia – $45
3rd – Dave Trimborn – $35
4th – Doug Ellis – $30
5th – Matt Cerar – $20
6th – Jeremy Warshaw – $15
Gross Score
Mike Mabashov won the gross score of 82 but he is not 100 percent happy that Soboba Springs tamed him and he will be back next time and TAME the course! Congratulations for earning 1000 points for your performance!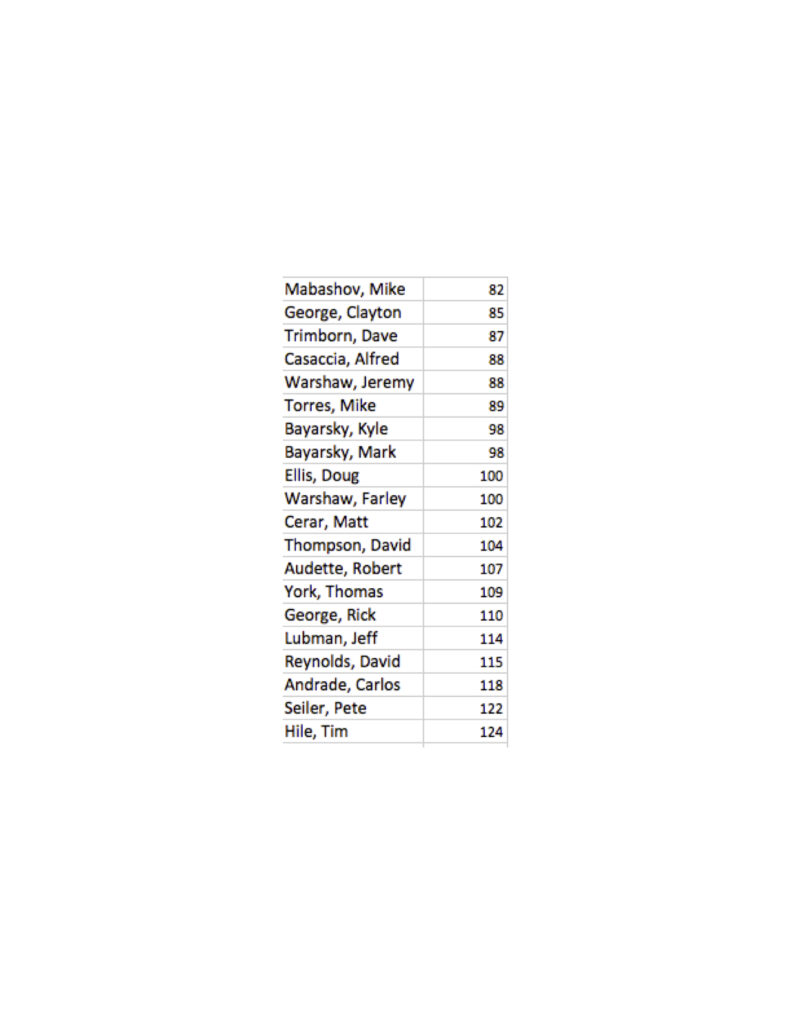 CTPs
We have new winners for CTPs. Thomas York won one and Clayton George won two CTPs along with one from Mike Mabashov. Clayton earned $24 while Thomas and Mike earned $12.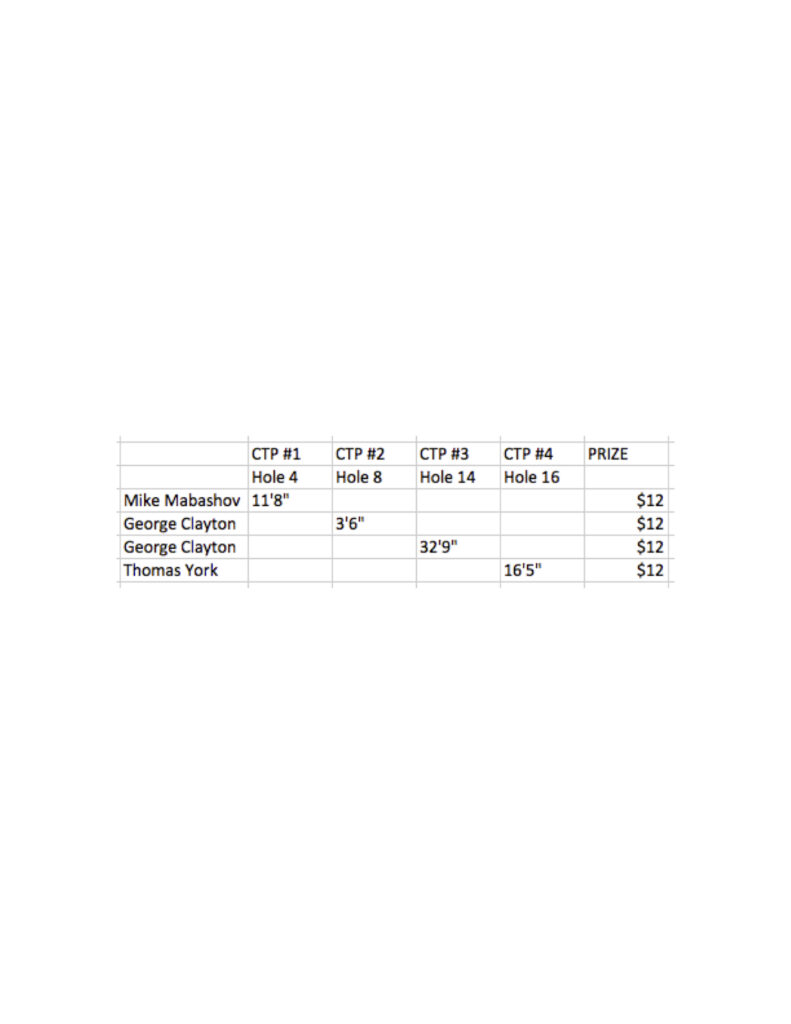 Lowest Putts
Mike Torres and Mike Mabashov tied for lowest putts with 32. So they split the jackpot of $6 per golfer.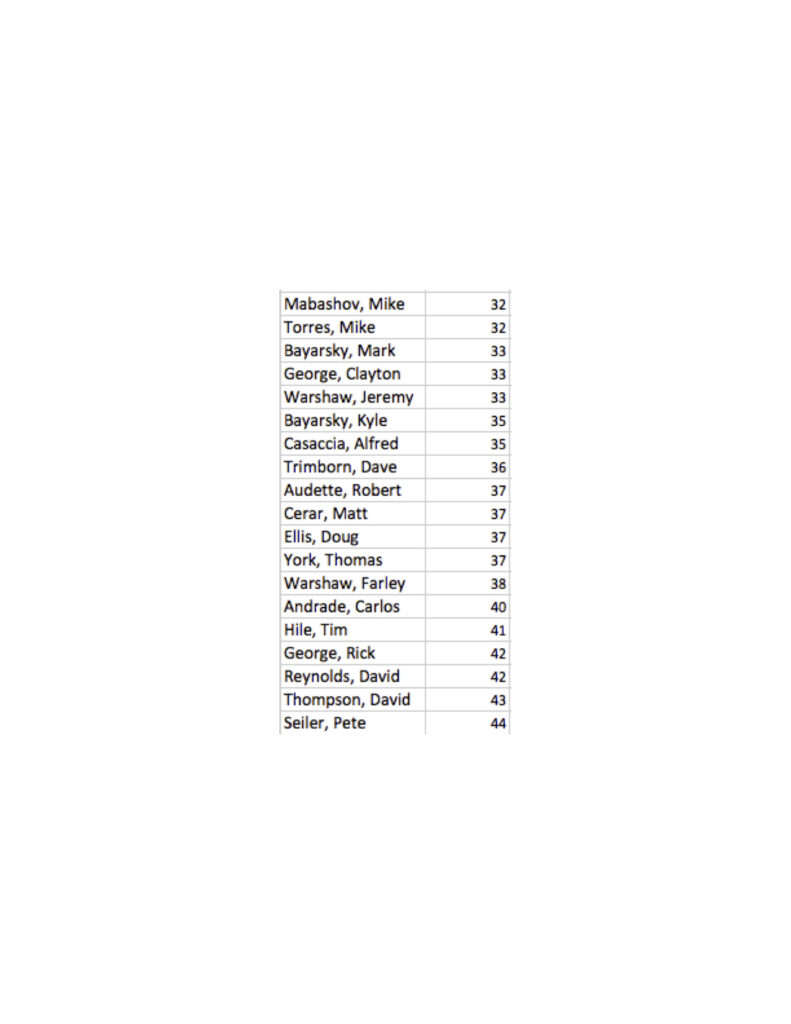 Total Prizes
GOY total prizes are attached. Alfred is leading in fattening his pocket with $145 after last Saturday's outing.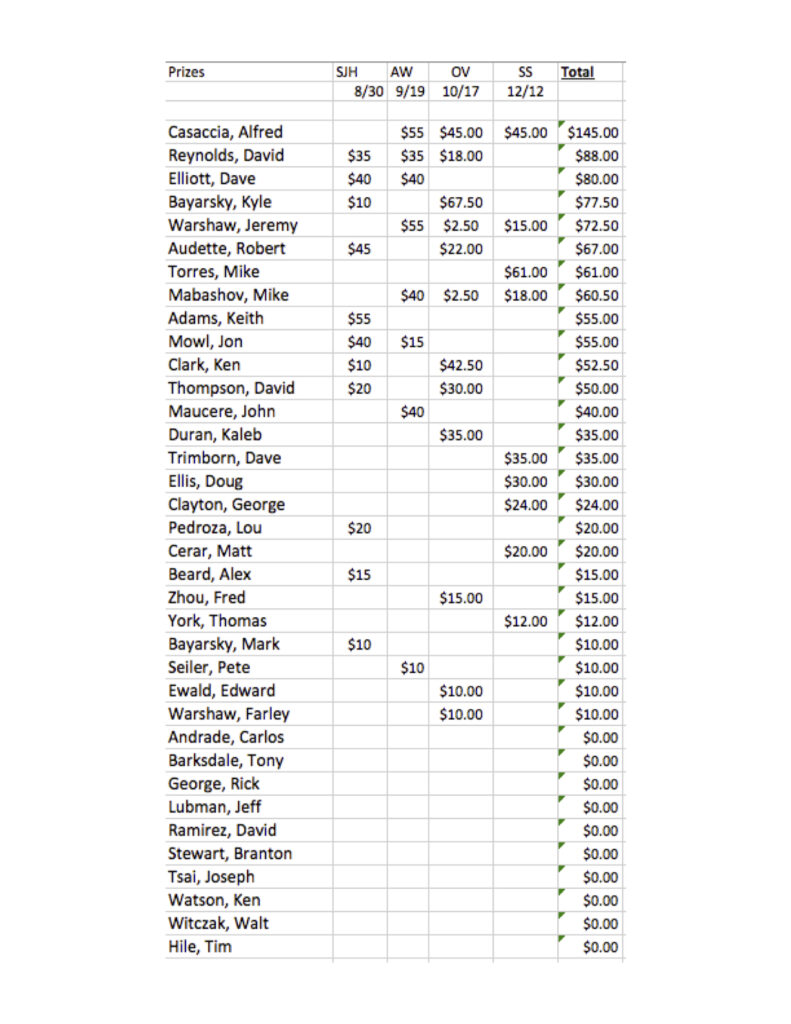 Net Points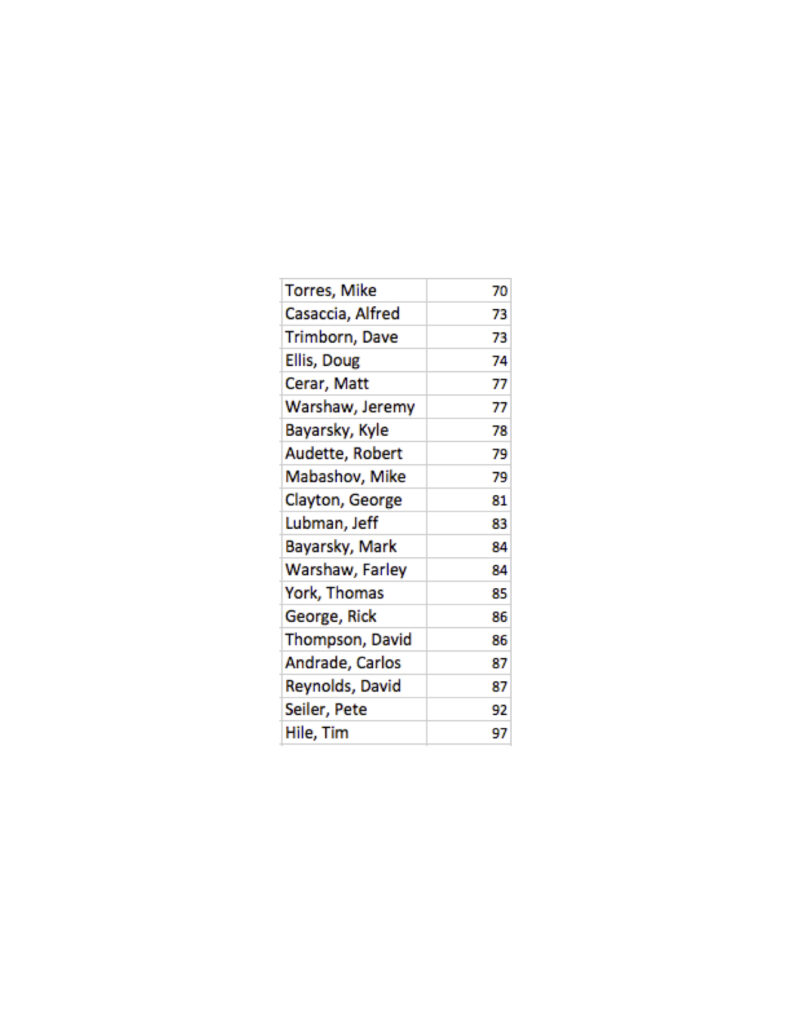 GOY Points
CTPs and # of tournament played are attached. The golfer who earned most points at the end of year will receive a free round of golf of his choice in next year's season. The more golf you play the better chance of winning the most points earned. Also everyone must play at least 5 tourneys in order to be eligible for an end of year extra cash prize.
Only 7 golfers played Skins. It happened that only two golfers won all skins! Matt Cerar won 3 holes! Jeremy won 4 holes! They were lucky! Jeremy earned $22 and Matt earned $18. They will be paid through Cash App from Farley.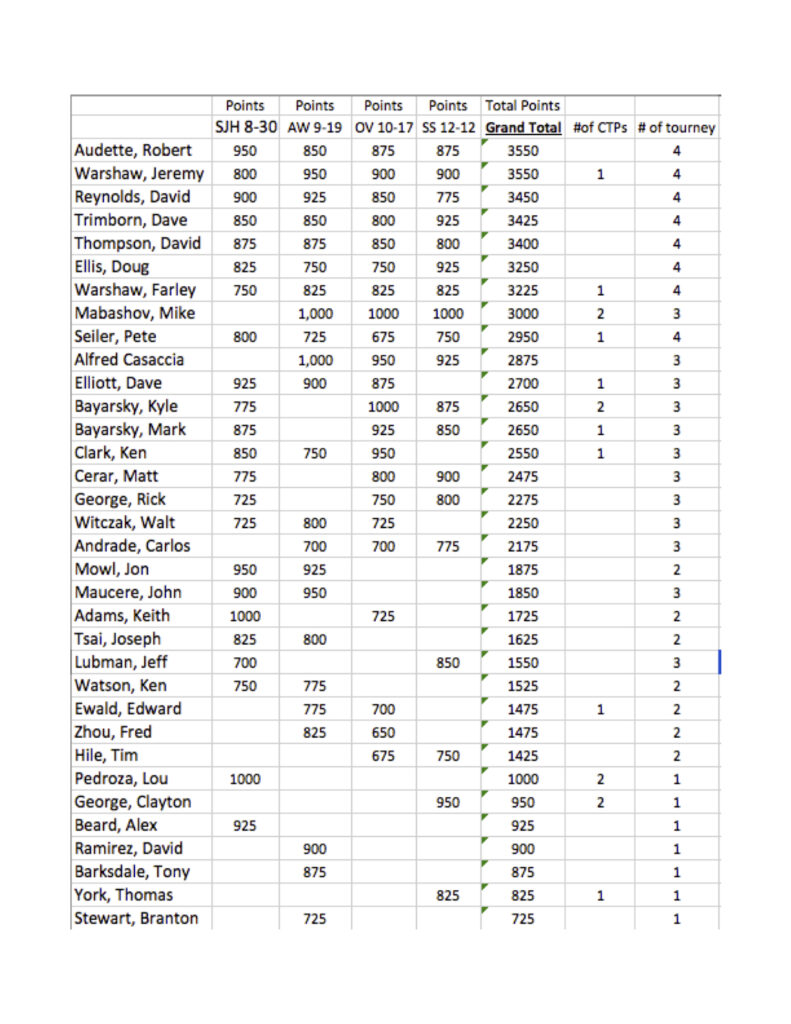 Skins Game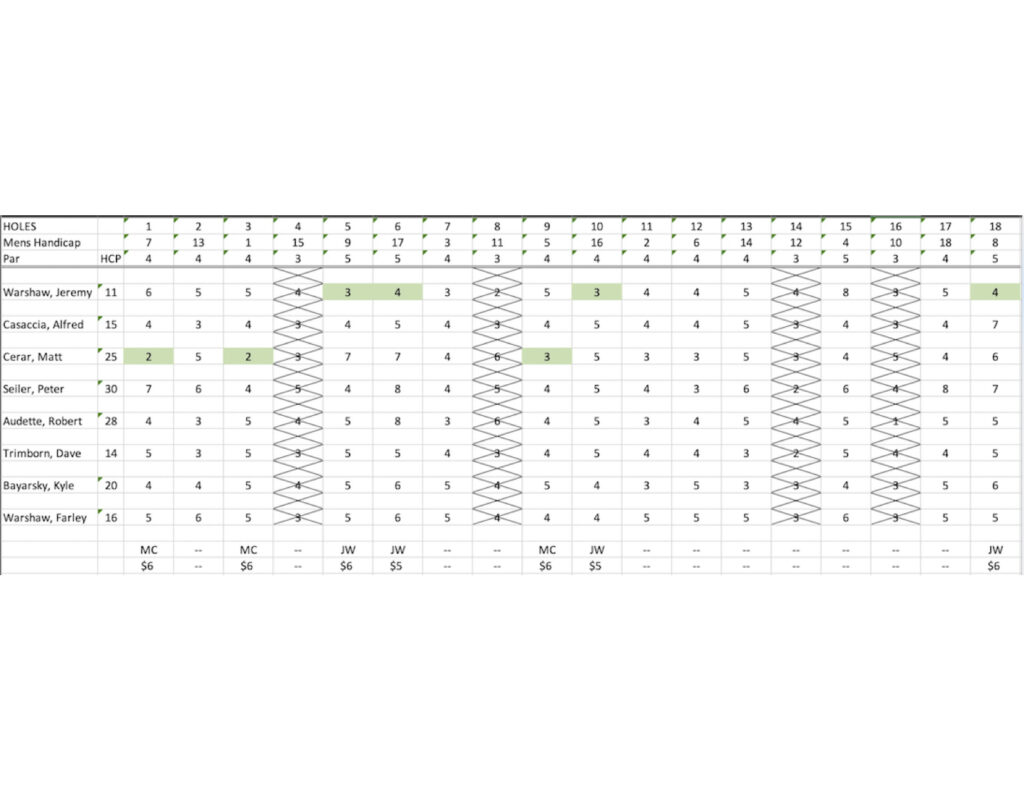 All prizes Jeremy will pay the winners via Cash App.
Next golf tournament will be at Hemet Golf Club on Saturday, January 16th. See you all there!