Good am, everyone. We golfed at Chino Creek course and it was a nice and enjoyable course. The pace was great. 
Ken Clark had a blistering score in the first 9 holes with 38 and never relinquished his lead in net score as everyone scrambled to catch Ken. He did not allow them to catch him? when he finished first place in net score with 68. Congrats, Ken!
Mike Mabashov and Clayton George were pairing and they gave a good show. Mike had 75 and Clayton had 76 for gross score. Guest Jon Rose who hails from Toronto, Canada had 77. He did not win any net prize but he did win $10 with 30 putts. 
Four different golfers won CTP. 
Skins – 5 golfers won skins and Ken Clark had two skins. Few of the golfers who scored 2 on a hole but were tied by other golfers who scored 2, too. Tough luck!
Next outing is Saturday, May 7th at RedHawk in Temecula. First tee is at 1 pm. Green fee is $55. 
Net Score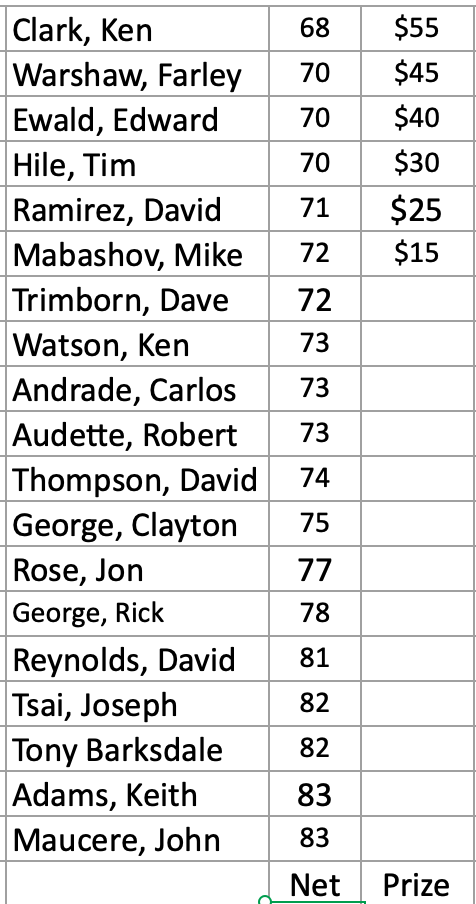 Gross Score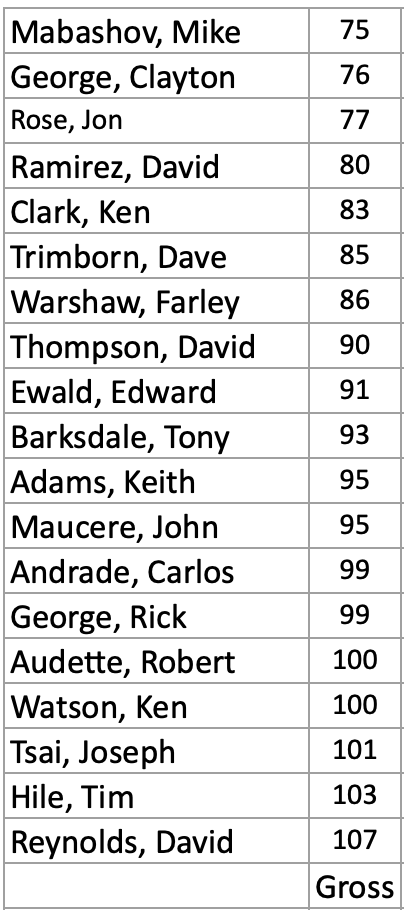 Putting Score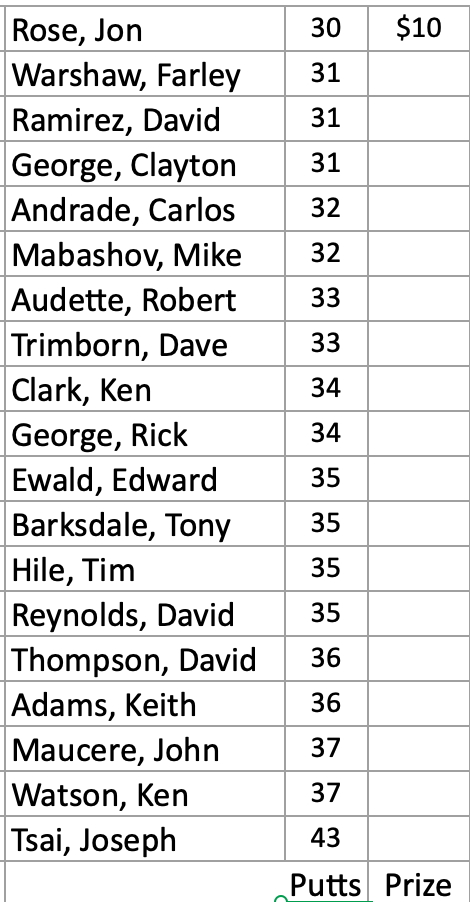 CTPs

Skins