PCDGC Golfers,
Yesterday 17 of us enjoyed golfing at RedHawk in Temecula. The condition was great. Weather was great, too! Glad things worked out for everyone because there was heavy traffic on the freeways and many of us barely made it to Redhawk but we all made it!
Congratulations to Mike Mabashov for scoring 74 with 4 birdies to capture first place in net score of 71 and David Thompson for breaking 90 with 89 in gross score. He won second place with a net score of 74. He also won the fewest putts with 29. 
Four golfers won CTPs. 
Skins – Mike Mabashov won 2 skins along with Ken Clark and Louis Pedroza with one skin each. 
Please watch the video message about June 4th and 5th golf at Soboba. 
PCDGC Golfers,
Gross Scores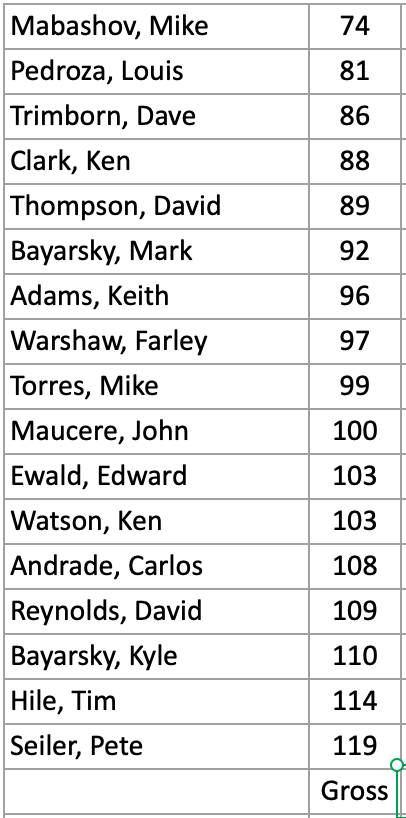 Net Scores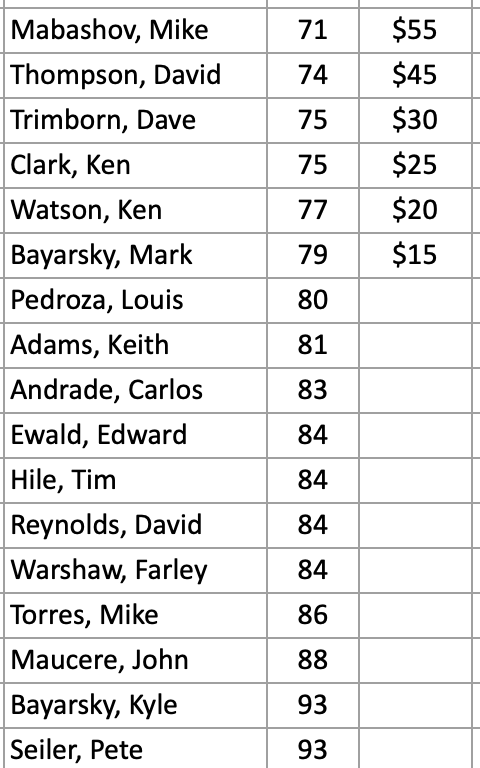 Putting Numbers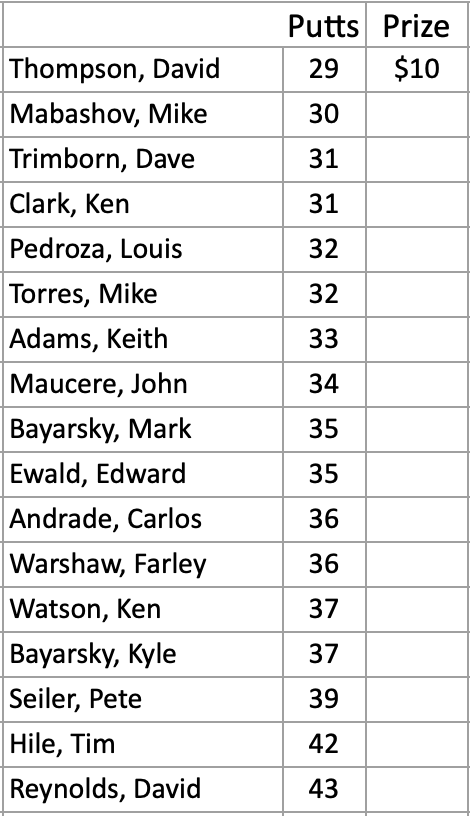 Skins

Blue/White/Red tees for this Saturday