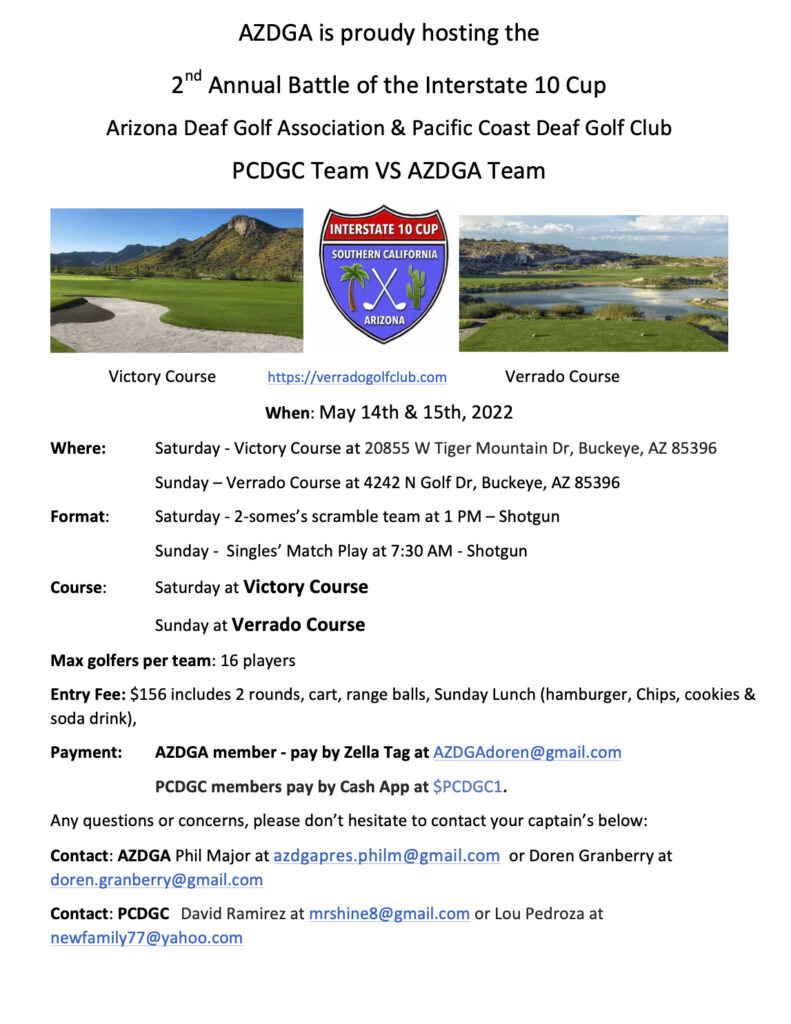 I-10 Cup flyer is attached. David Ramirez and Lou Pedroza are co-captains for this event. More details will be forthcoming. 
Good am PCDGC Golfers
Here is information about the I-10 Cup this May in Buckeye, AZ which is near Phoenix. Please take a few minutes to watch the video and all other information and respond if you plan to join the battle with AZDGA for the Cup! We had a great time two years ago when we played in Palm Springs but COVID stopped us last year. We are excited to resume the annual event with AZDGA. 
I hope for 16 golfers on the team. Co-captains will be Louis Pedroza and David Ramirez. 
Please respond no later than Monday, January 24th. This is preliminary information so we get a good picture of how many  of you will go. Thanks!
Form and Video message. Click below.