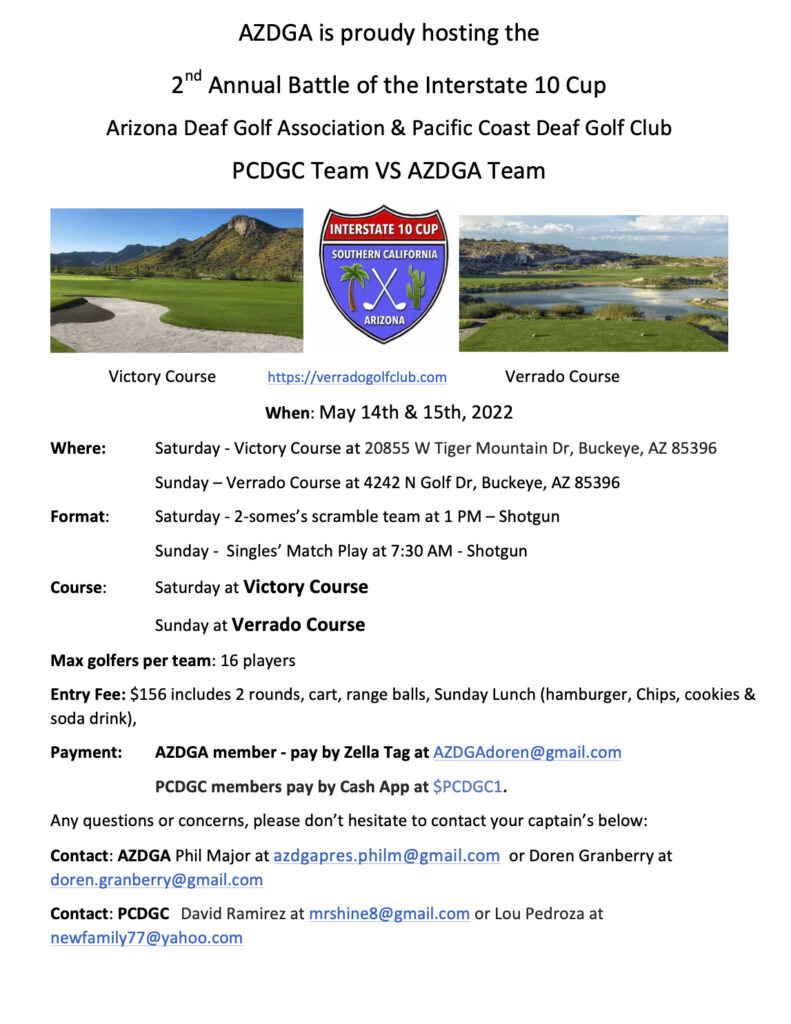 Good morning, PCDGC golfers,
PCDGC won the I-10 Cup over AZDGA by the score of 11-7 1/2! Congratulations to the PCDGC team! 
Below are pictures of our team in the contest. You may notice the plaque. PCDGC and AZDGA chipped in the cost for the plaque and it will always be kept by the team who wins. Next year I hope we will keep the plaque when we host. 
First day we battled with AZDGA down to the wire. We ended up tied 3-3 but AZDGA as the host team gets an extra 1/2 point. So they led 3 1/2 – 3 before Sunday. Doren Granberry from AZDGA holed in one which is his 14th time in career he ACED! We managed to deal with 105 temperatures that day! After the rounds we gathered at Barro's Pizza nearby as we enjoyed the company with AZDGA golfers. 
Second day we started at 7 am so the weather was bearable. We knew at least 7 of us needed to win match play. We ended up with 8 wins! Lunch was served and we celebrated with plaque and pictures! 
AZDGA did a great job as host and golf courses – Verrado Founders and Victory are nice courses and it is desert type courses. We all had fun and Captains David Ramirez and Louis Pedroza were happy they led the team to the victory!
We will have the 3rd annual I-10 Cup next year here in our area.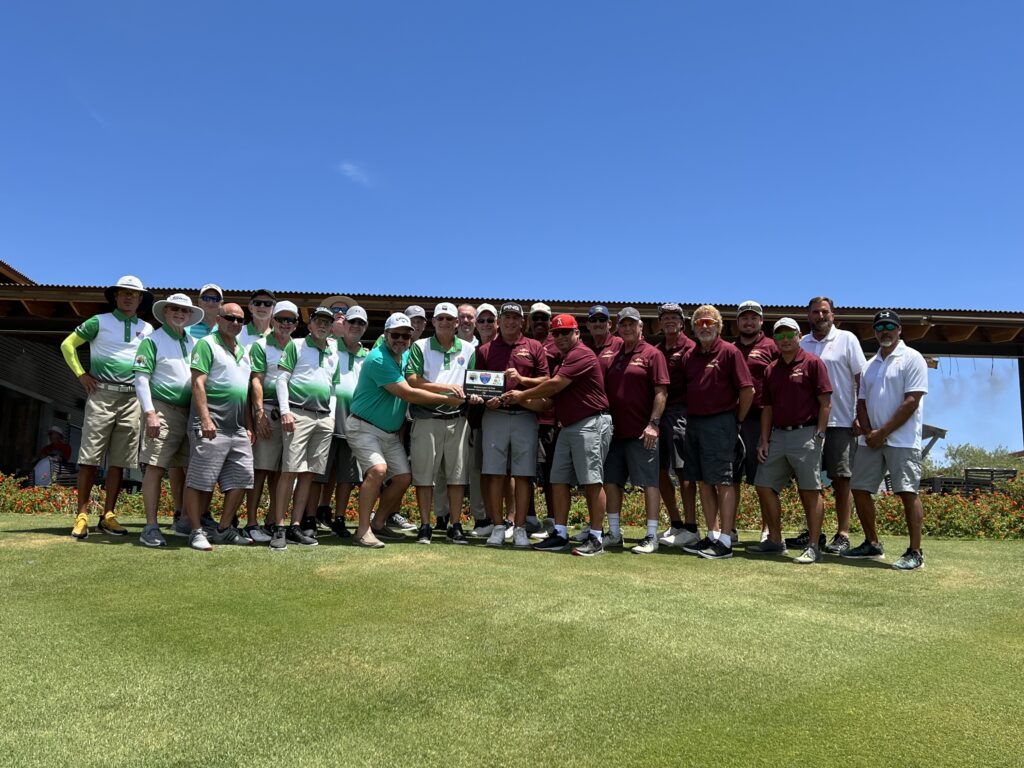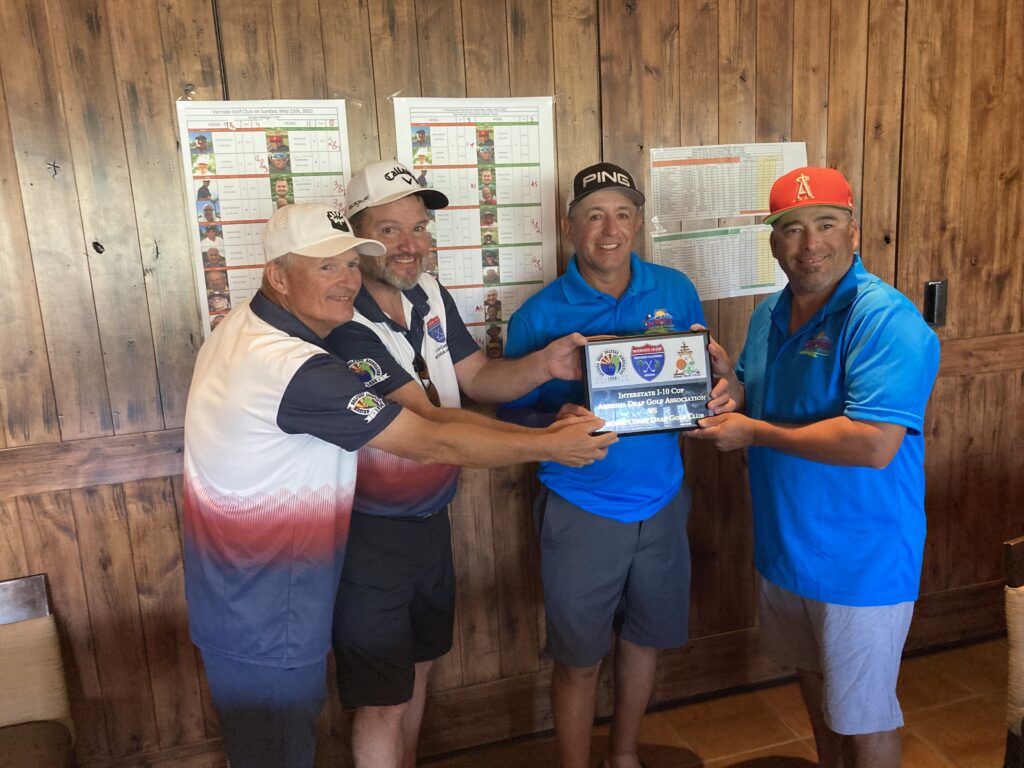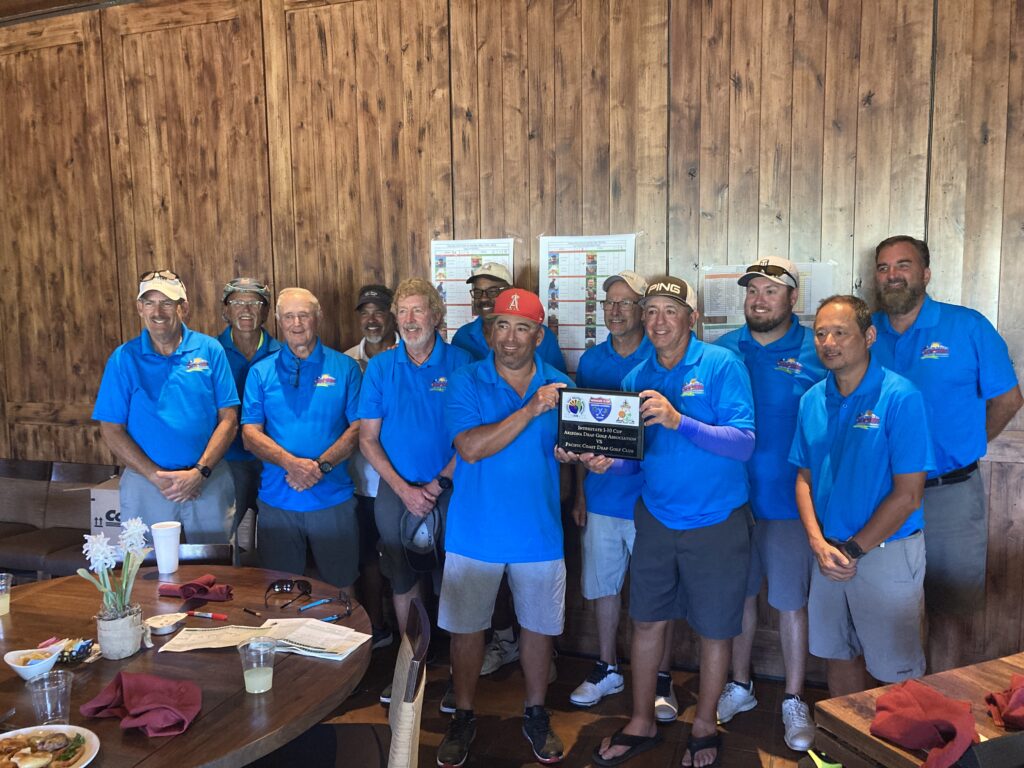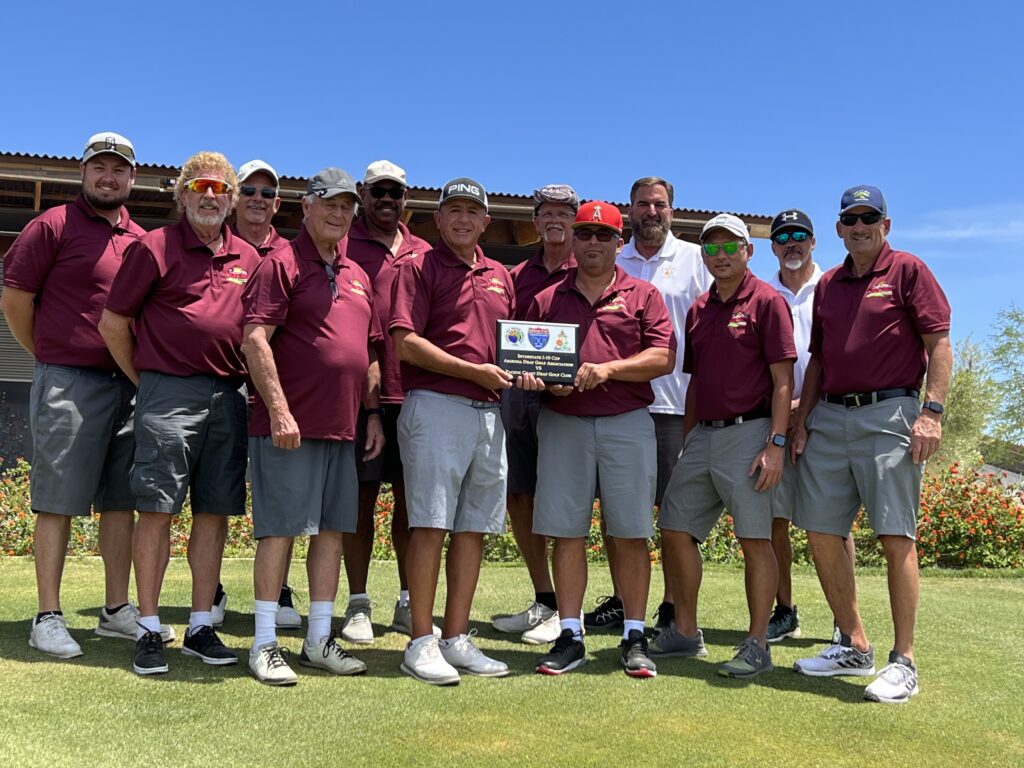 Saturday's results: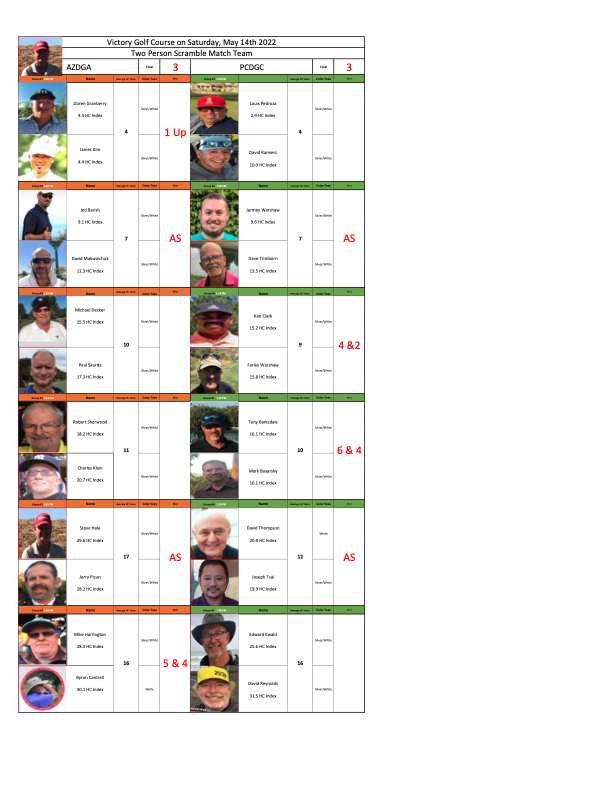 Sunday's Results: