Good am, PCDGC golfers,
We started our new season yesterday under unexpectedly cool and cloudless sky when 19 of us golfed yesterday at Costa Mesa, Mesa Linda course. We were treated with 6 par 3 holes and a first time winner of any PCDGC tournament. That guy is Adrian De Hoyos! He reaped rewards by finishing with a net score of 61, besting second place by 8 strokes!
Unusual occurrence took place on hole #2 when Doug Ellis and John Maucere thought one of them won the CTP contest, only to find out they measured EXACTLY the same distance of 14'6″. What is the chance of that happening??? At least they splitted the prize on that hole?
Jon Mowl claimed the crown for a low gross score of 72. That is a very good score! He had the most birdies among golfers with 2.
David Thompson and David Ramirez each thought they won for fewest putts. Unfortunately they learned they were tied with 28 putts. Still it is a good result!
Since John Maucere and Doug Ellis tied for CTP on hole #2, we have seven different golfers who won CTPs. Cool!
Skins – Adrian De Hoyos burned the scorecard with 4 skins! He must have attended golf school recently. Three other golfers won a hole each.
Attachments are Gross, Net, CTP, Putts, and Skins.
Next golf outing is Saturday, September 18th at The Vineyard in Escondido, CA. First tee time is 12 noon. Green fee is $62.
Cash prizes will be distributed by tomorrow. Have a good week!
Farley
Gross Scores
Net Scores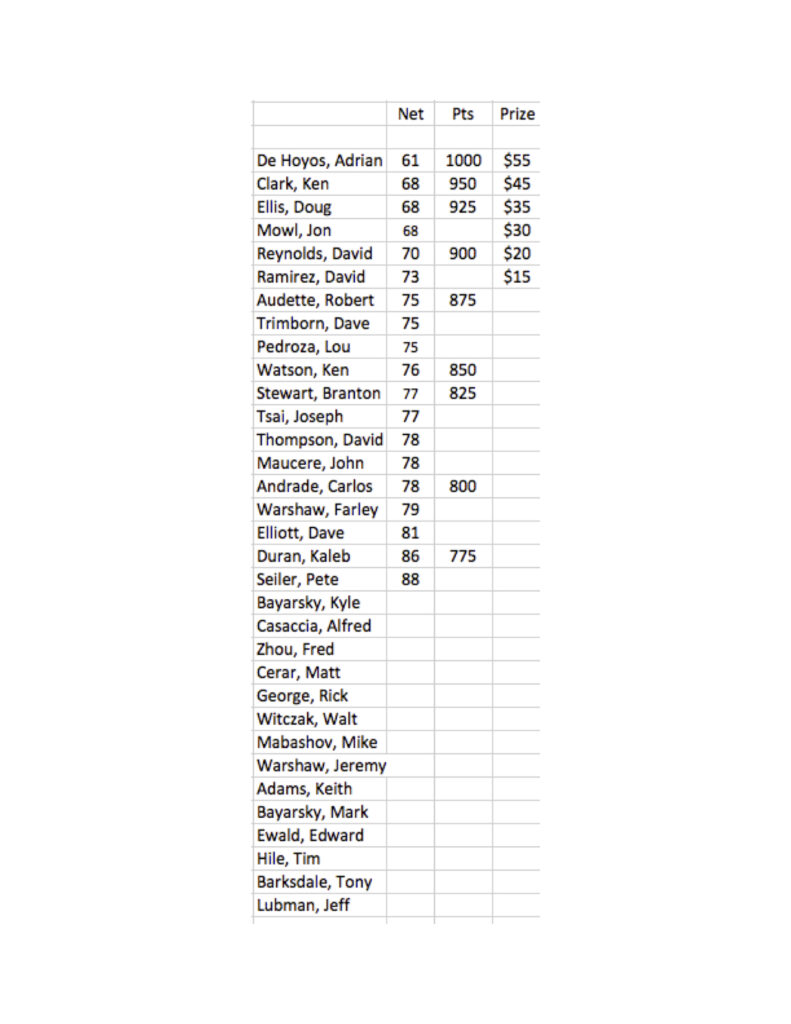 Putting Scores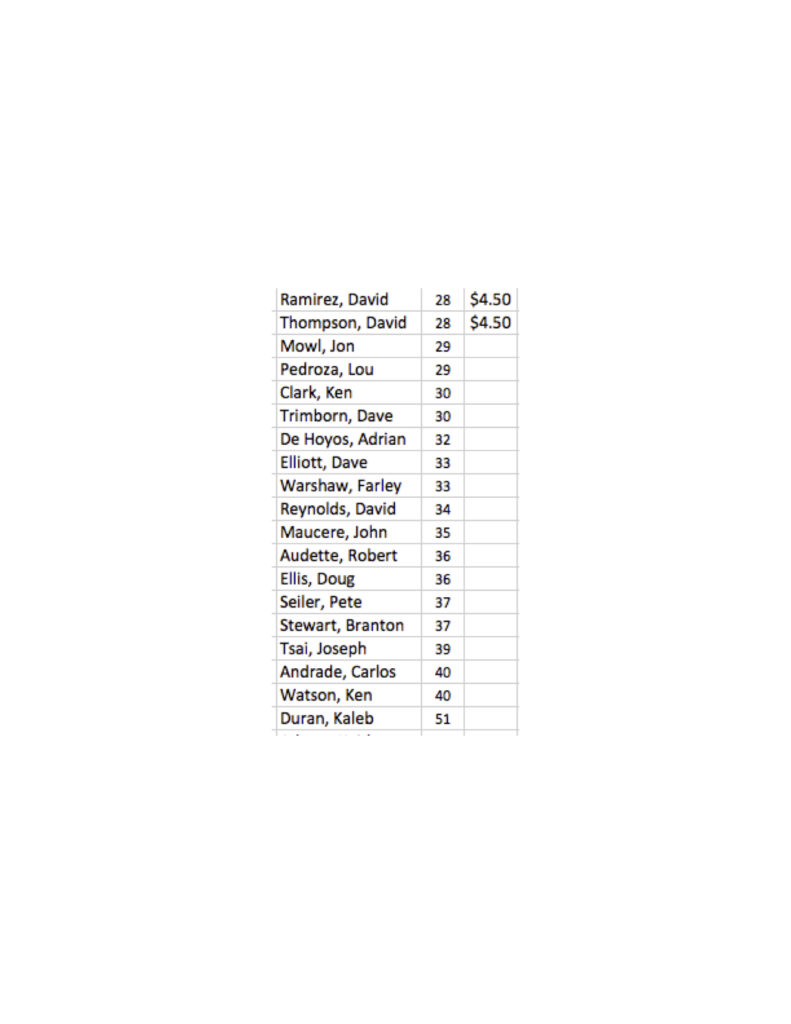 CTP Winners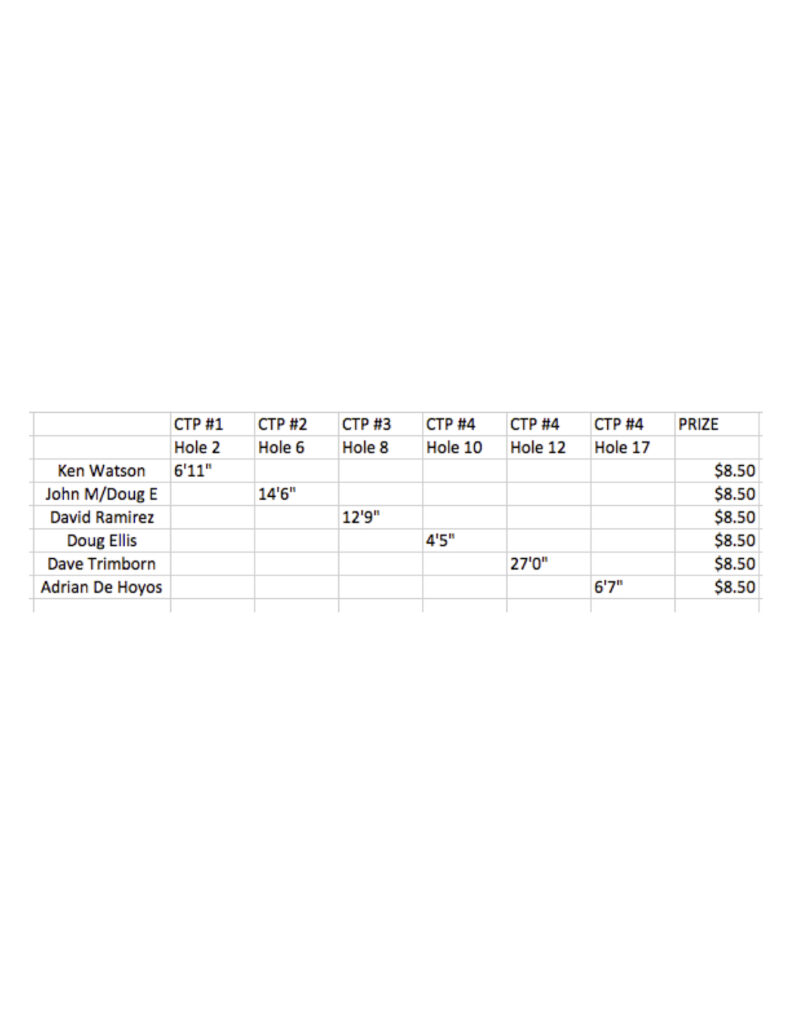 Skins