PCDGC Golfers,
Now we have reached climax when we play a two rounds tournament this Saturday and Sunday and will produce End of Year prizes for every member who qualified in the tournament. 
Saturday, June 12th (26 golfers)- First tee time is 12:40 pm. We may start earlier if the shotgun tournament before us ends earlier. Be advised to come at least one hour prior to 12:40 pm tee time. Pay $45 at the pro shop and you get a free small bag of range balls. 
The pairing for June 12th is attached below. Please be sure to look at the scorecard especially if you play Combo. Be sure you hit from the right tee box on every hole. Your handicap is adjusted according to rating and slope. 
Sunday, June 13th (23 golfers) – First tee time is 10:30 am. Same procedure as the first day of the tournament.  The only difference is that the pairings will be determined after we have the result from the first day of the tournament. Lowest gross from Gold/Black box will be grouped first. Then the lowest gross from Blue will be grouped first. Then the lowest gross from Combo will be grouped first. 
After golf we will meet at Soboba Casino Food Court for refreshments and we will announce the final result of the tournament and EOY.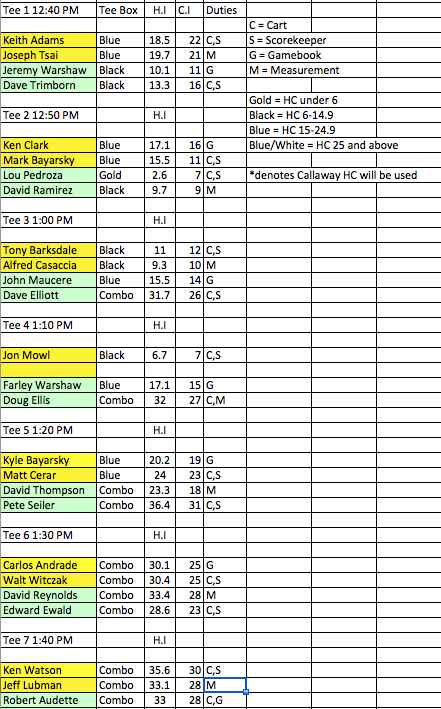 Cash Prize for both June 12 and 13 are attached.
End of Year Prize –  21 golfers qualified for EOY. The breakdown is attached below. Winners are based on the total net score from two rounds. We added prizes for gross winners for the total gross score from two rounds. 
We will have a group picture and all of us will be in picture! Photos will be taken from the balcony for a good view of the golf course and us. We will meet at 12:20 pm for a group photo. 
Good luck to everyone! Be sure to bring enough water as you will need to drink frequently. Farley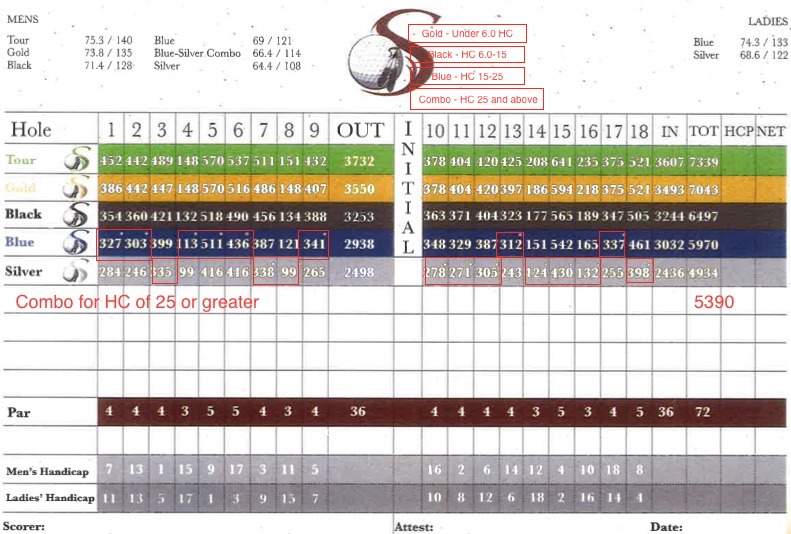 Hi Fellow PCDGC Members and Nonmembers:
PCDGC Golf Tournament #10 End of golf season tournament at Soboba Springs Golf Club
Address: 1020 Soboba Rd, San Jacinto, CA 92583Golf Course in San Jacinto| Soboba Casino Resort & Hotel https://www.soboba.com › golf
Dates: TWO DAYS Golf Tournament Saturday, June 12th and Sunday, June 13th
Cost: $45 payable at pro shop per day, $90 for two days. Small driving range balls and cart included.
TOURNAMENT FEE: PCDGC members $15, Non-PCDGC members $25 Payable via CASH APP to $PCDGC1. PAY $30 TOURNAMENT FEE FOR TWO DAY GOLF TOURNAMENT AND NON MEMBERS PAY $50 FOR TWO DAY GOLF TOURNAMENT. If a guest chooses to play only one day tournament then it is a $25 fee.
Once you pay the tournament fee, then you are automatically on the golf list.DEADLINE: MONDAY, JUNE 7TH BY 4:00PM
SKINS – To be announced later—
TEE OFF Times: Saturday, June 12th at 10:30am Sunday, June 13th at 10:20am.
IMPORTANT NOTICE: MEET AT THE FOOD COURT OF THE CASINO AREA FOR THE FINAL RESULTS OF THE GOLF TOURNAMENT APPROXIMATELY AT 3PM ON SUNDAY, JUNE 13TH UPON THE GOLF TOURNAMENT.
Farley's Video Message