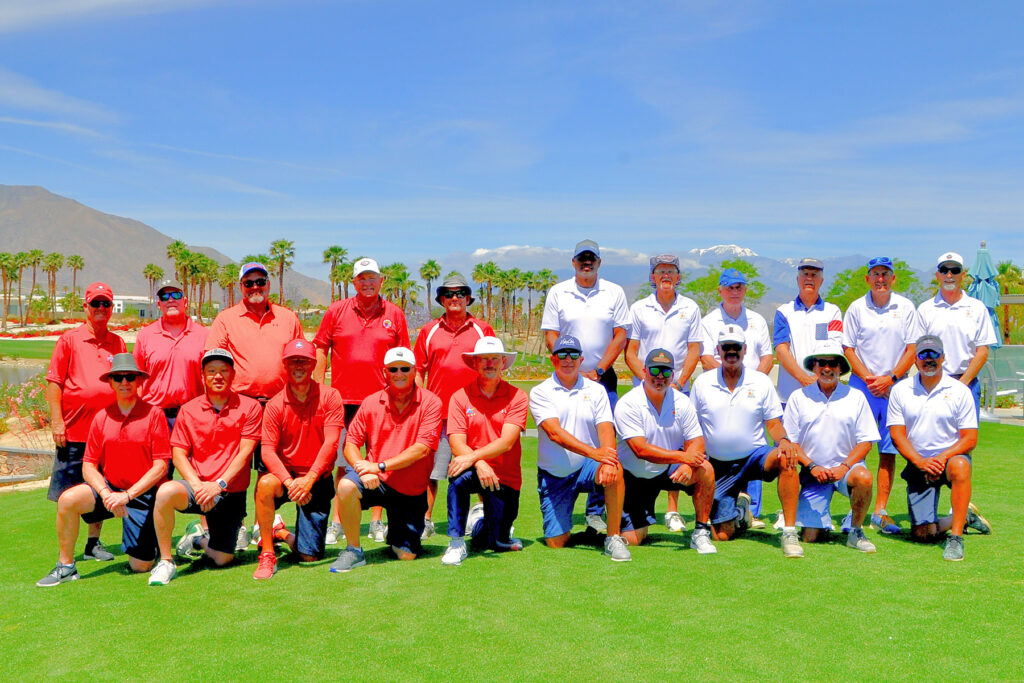 We need to congratulate the Team PCDGC for winning the I-10 Cup two years in a row.
Today PCDGC retained the I-10 Cup over AZDGA with the score of 12 1/2 – 9! We started the competition yesterday in a team scramble format at the Escena golf course in Palm Springs under beautiful blue and sunny sky! PCDGC came out in the top, 3 1/2-2 over AZDGA. 
Pedroza/Ramirez 2 up over Granberry/Kim
Sermeno/Barksdale 3 and 2 over Barish/Kester
Trimborn/Torres 3 and 2 over Makowichuk/Hale
Decker/Major 3 and 2 over Warshaw/Clark
Harrington/Beck 2 and 1 over Thompson/Andrade
Today we played individual match at the Cimarron and here's result:
Pedroza and Kim – AS
Ramirez 1 up over Granberry 
Sermeno 2 up over Kester
Barksdale 1 up over Barish
Trimborn 2 down vs Decker
Torres 3 and 2 over Decker
Clark 2 down vs Makowichuk
Warshaw 3 and 2 over Major
Thompson and Beck AS
Andrade lost 5 and 4 to Harrington
Audette lost 3 and 2 to Hale
Finally score PCDGC 12 1/2 to 9. Now PCDGC leads with 2 wins and AZDGA with one win. 
Next year AZDGA will host in early May. 
We had a great time and the competition was great!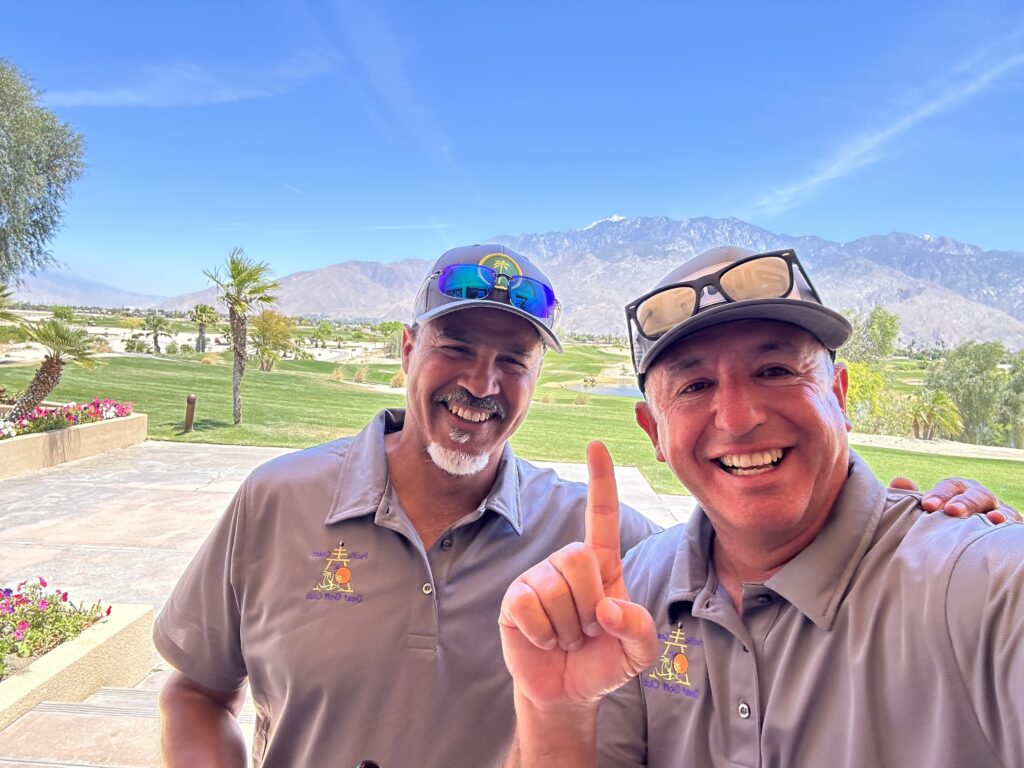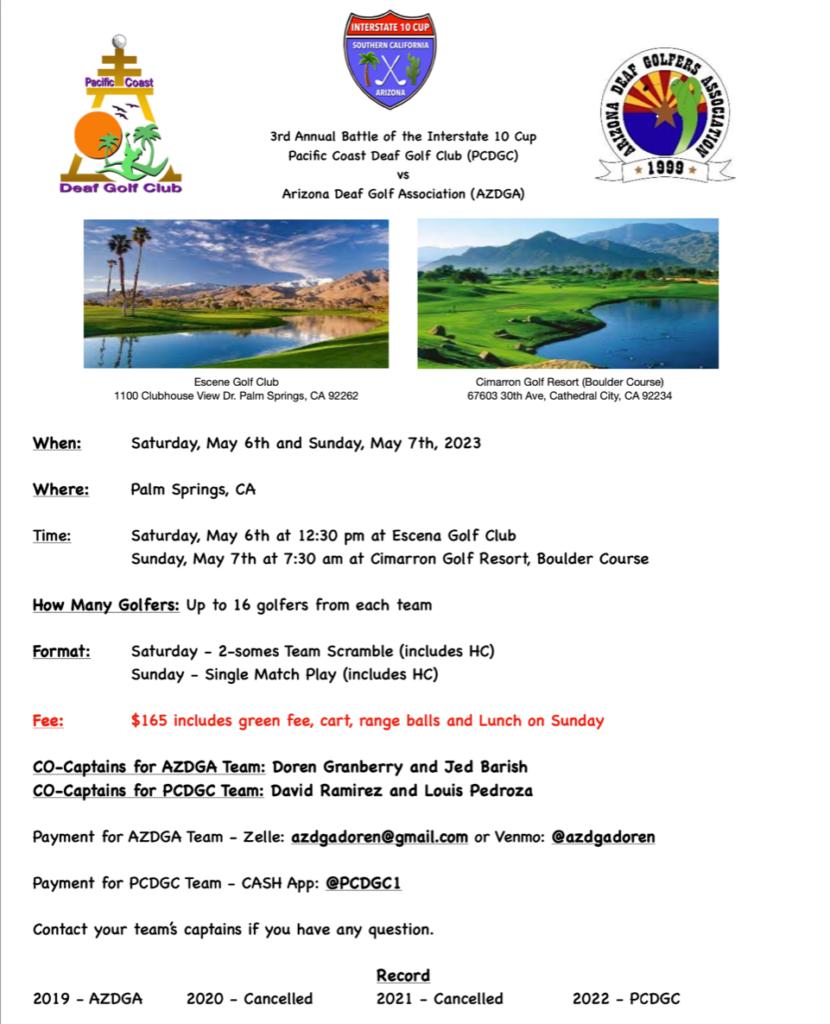 I just got the list of golfers for this year's I-Cup rosters. PCDGC wants to thank you for representing California.
Soon I will get Arizona's list and will share it with you.
Each of you on the list will need to pay $165.00 by April 7th.
Pay Via Cash App: $PCDGC1
*Paid
1. David Ramirez*
2. Louis Pedroza
3. Jose Sermeno*
4. Tony Barksdale*
5. Dave Trimborn*
6. David Thompson*
7. Mike Torres*
8. Ken Clark*
9. Carlos Andrade*
10. Ken Watson*
11. Robert Audette*
12. Farley Warshaw*
ALT.
Remember to pay $165.00 by April 7th. Good luck at the I-10 Cup!
Pete Seiler