Updated as of December 29
PCDGC Golfers,
After two months of hiatus, we finally returned to golf today at Seven Hills in Hemet. The golf course was relatively flat and wide giving everyone a chance to score better than average. Some of us did take advantage and Thomas York did take the advantage with a score of net 65. Ken Watson was in second place until the last two holes where he got plus 5 allowing Farley to grab the second place! Ken still earned third place cash prize. 
Mike Mabashov shot 72 for gross and 70 for net, placing him in 4th place. 
Four golfers won CTPs, netting each with $10.
Thomas won two skins while four other golfers won each skin. 
Surprisingly five golfers putted under 30. Keith and Adrian led with 27 putts. 
Next month on Feb 5th at Yucaipa Valley. See you next month!
Net Winners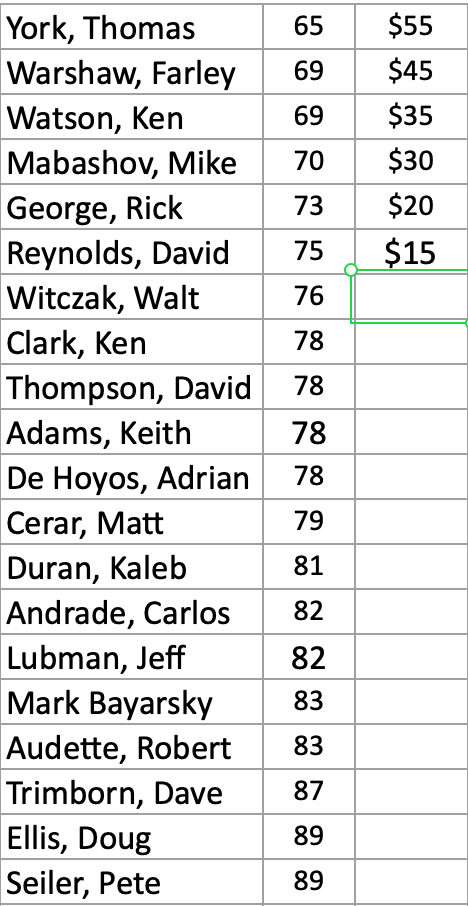 Gross Winners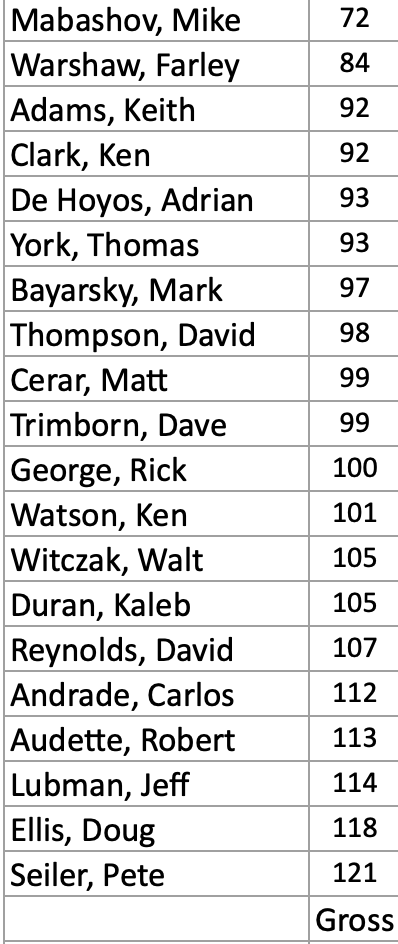 Putts

Skins