Saturday, January 16
Hemet Golf Club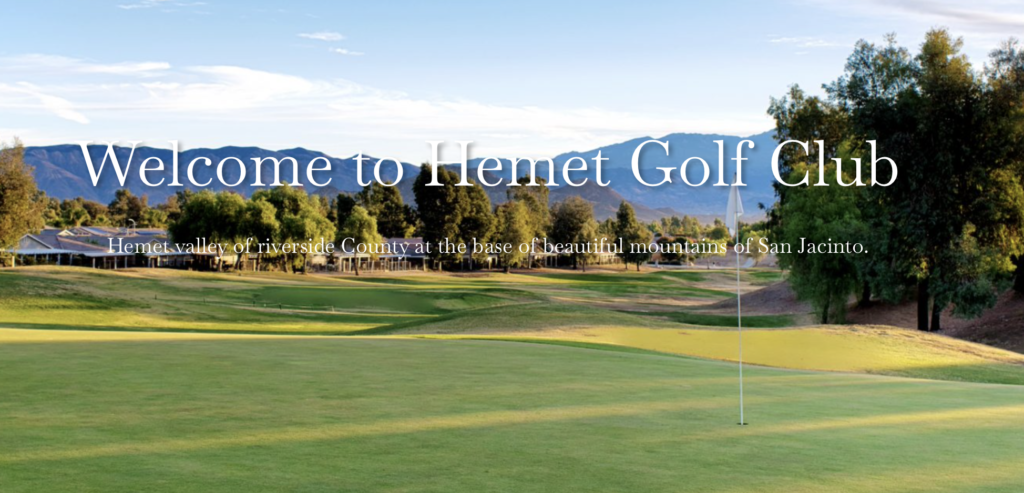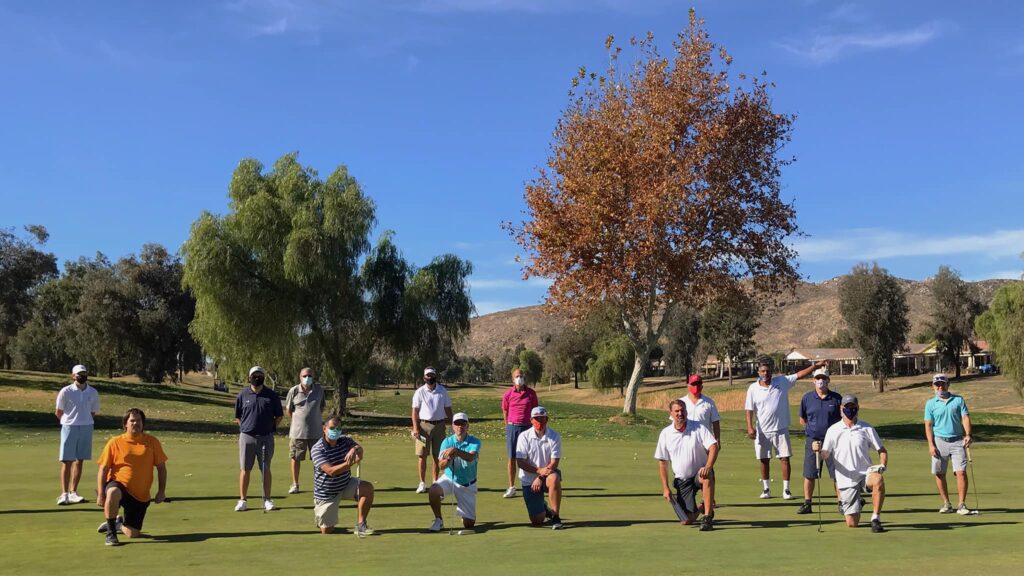 PCDGC Golfers,
Last Saturday every golfer wore shorts because we were blessed to play under a beautiful day with temp of 85! Unfortunately the golf condition was not up to expectation as some of us played there in December and they were in great condition. We think Hemet Golf Club was hoping for some rain but there was no rain for a while. However, some golfers produced surprised results!
1) Congratulations to Robert Audette who played one of his best golf with a gross score of 101 and net score of 63! Behind Robert is Thomas York who scored a personal best gross score of 99 and net score of 68 for second place!
2) After waiting for a chance at making a birdie for at least 4 years, Tim Hile suddenly birdied two times! Congratulations, Tim! Next one is an eagle!
3) Congratulations to Alfred Casaccia for the best gross score of 79! He has been consistent and is leading in total cash prize!
4) CTP winners - Four different golfers won a CTP.
5) Skins - Six winners - Thomas York led with 2 skins along Jeremy Warshaw, Adrian DeHoyos, Robert Audette, and Dave Trimborn. Each skin is $10.
4) Next golf outing is Saturday, Feb. 13th at Yucaipa Valley Golf. First tee time is 10:30 am. Green fee is $46.PCDGC Board, as always, will evaluate the feedback we get from members about the choices of golf courses every year. At the end of year we will determine which course we want or not want for next year.
Have a good week and see you next month!
Farley
Net Scores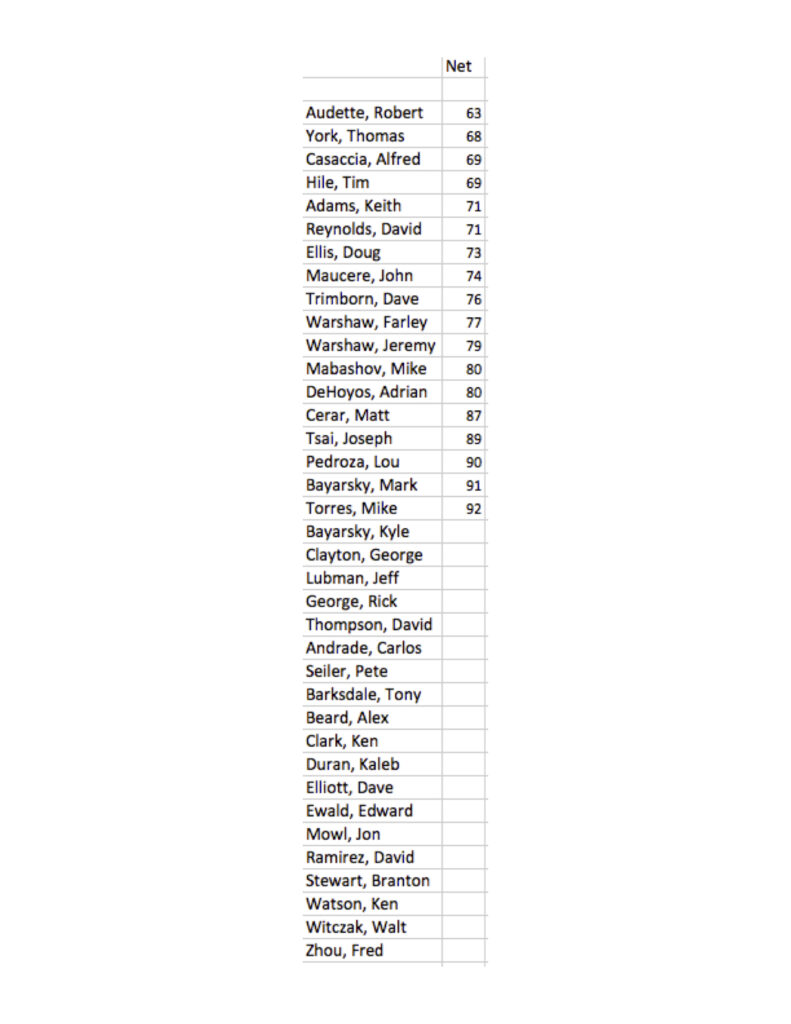 Gross Scores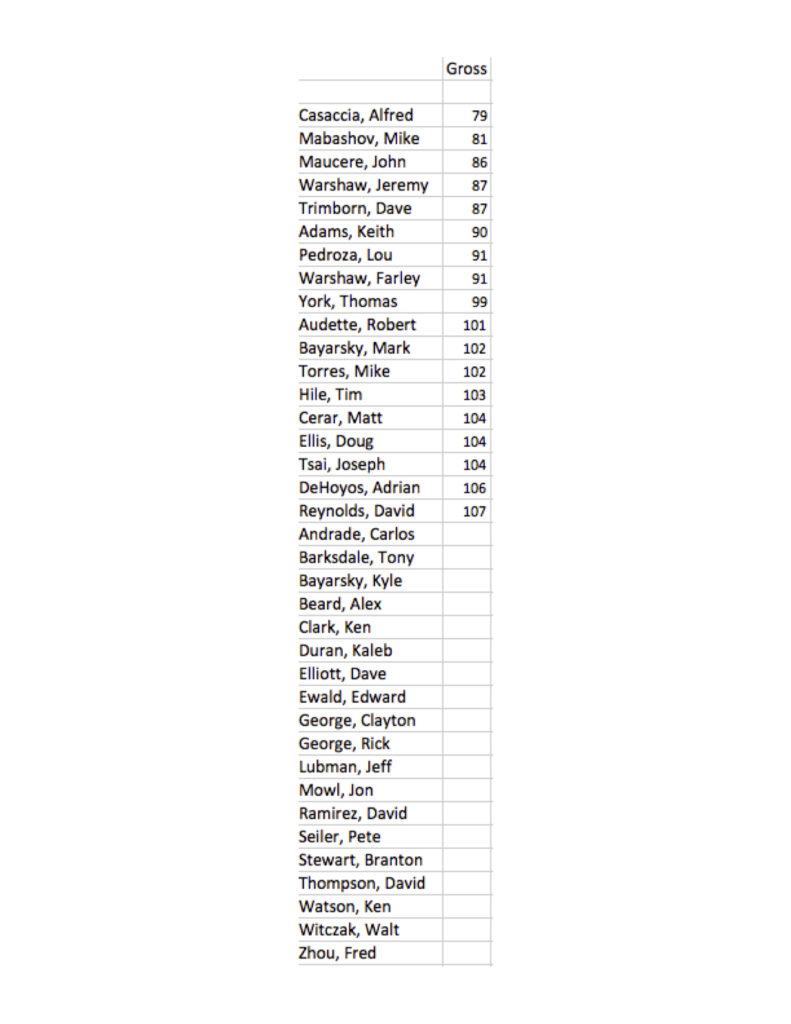 Putts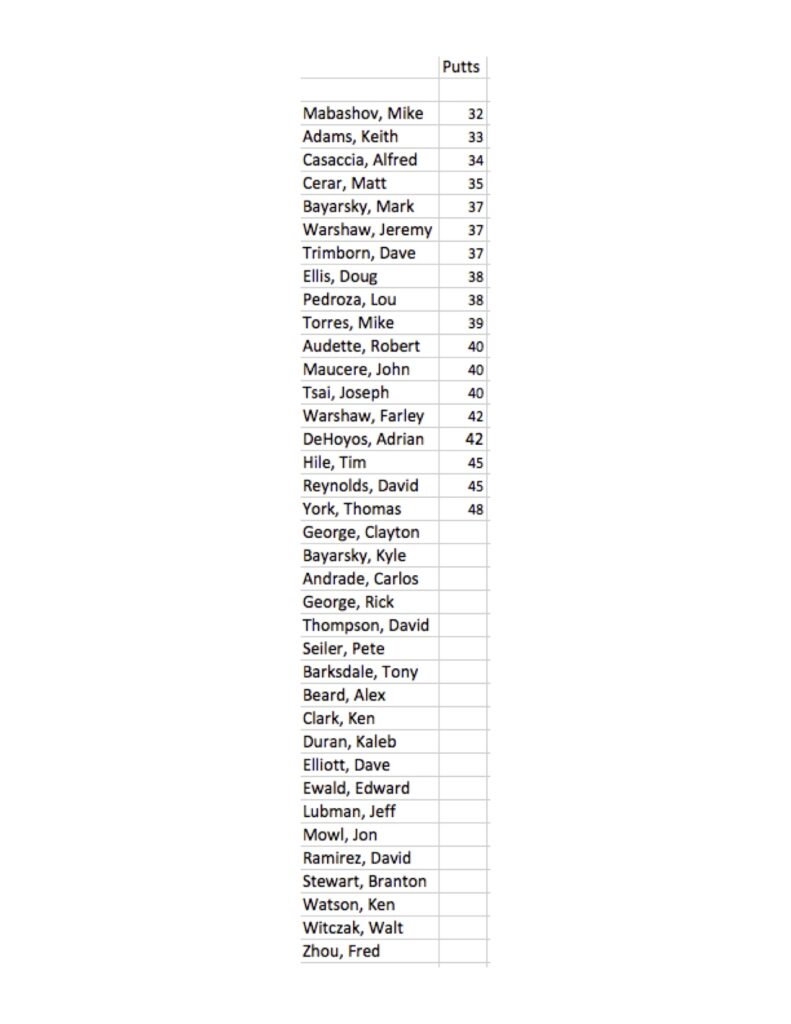 Prizes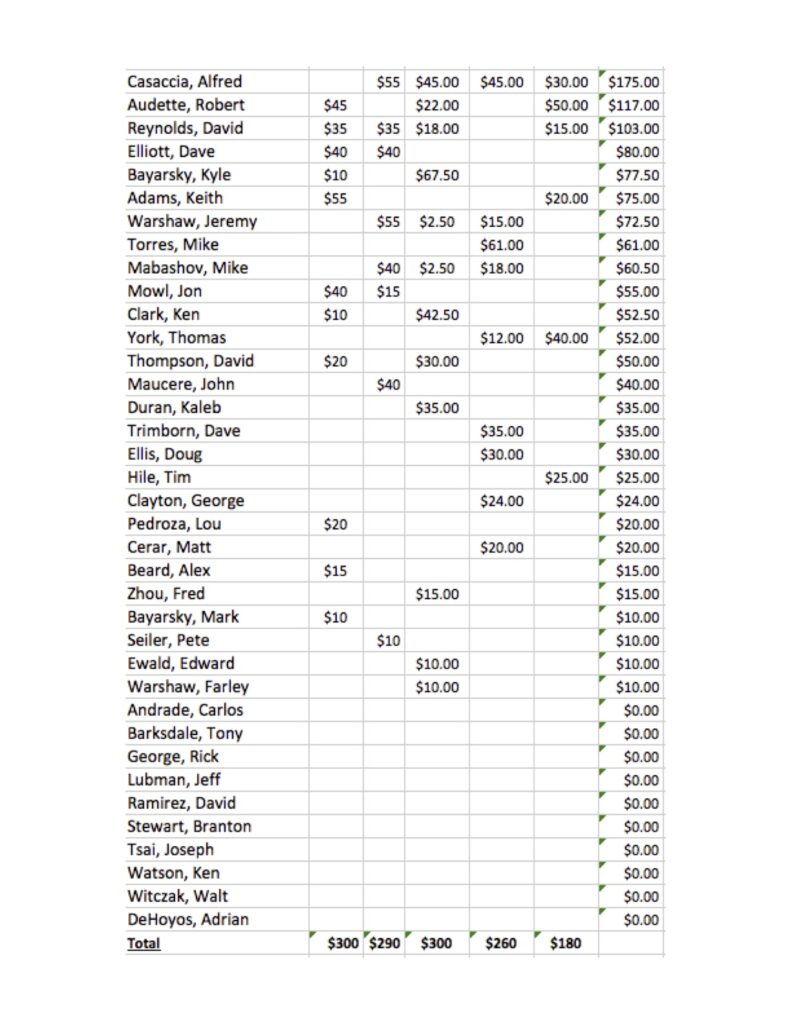 GOY Points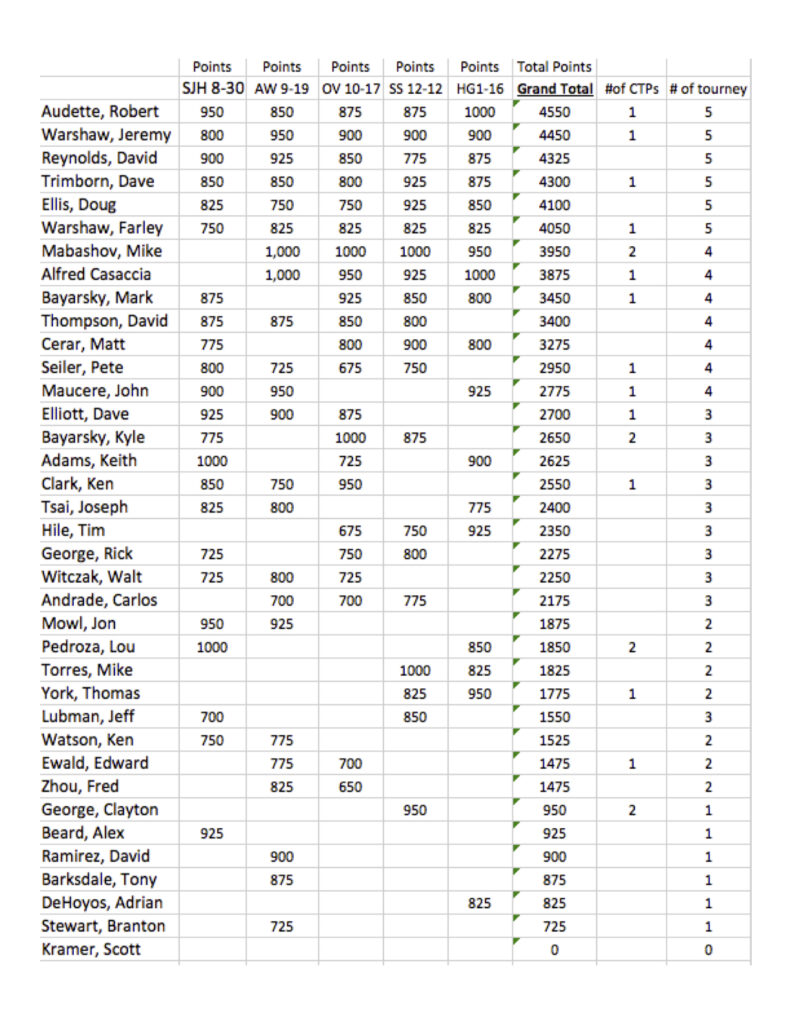 Skins Game