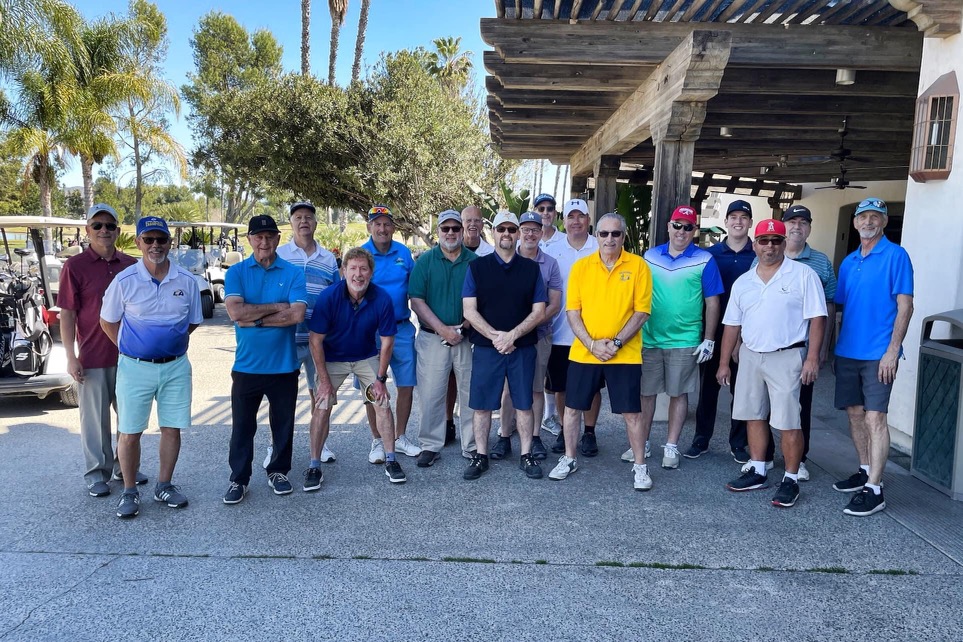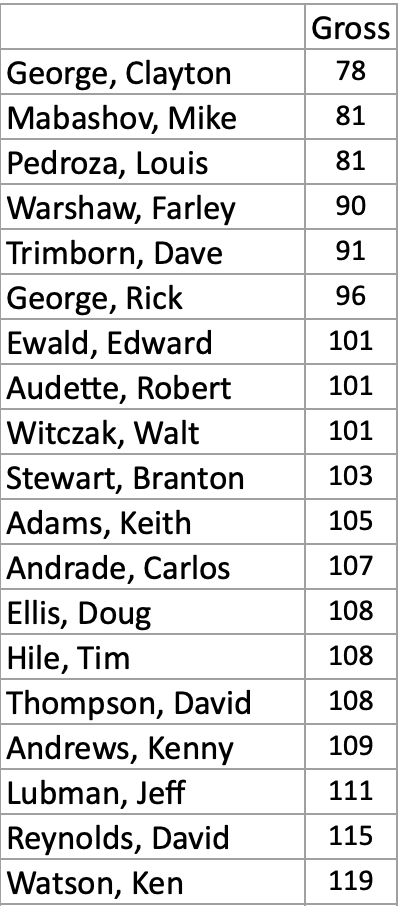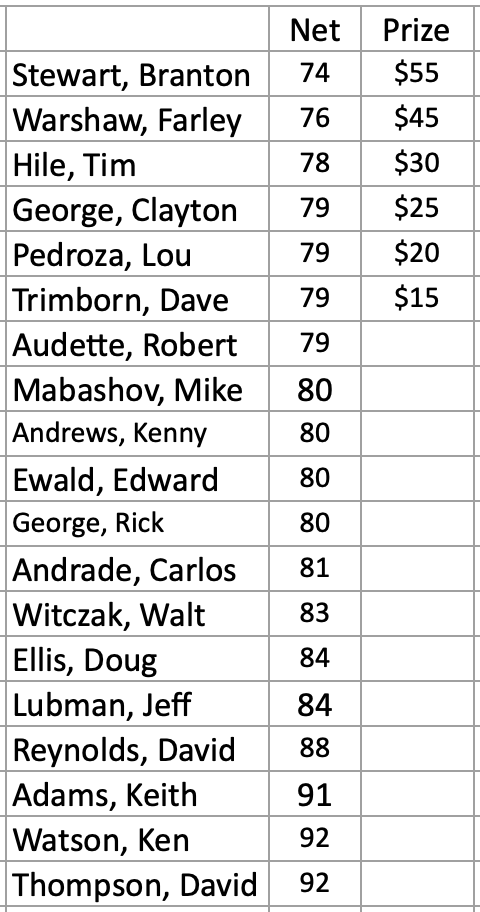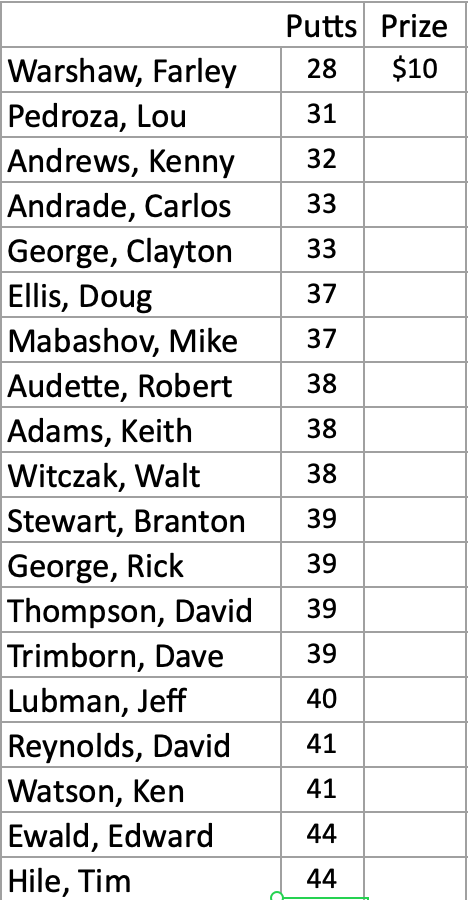 Good morning PCDGC golfers,
Attached is the pairing list for this Saturday's golf at Menifee Lakes. We will play on the Palm course. First group will tee off at 11:20 am. The rate is $59 including range balls.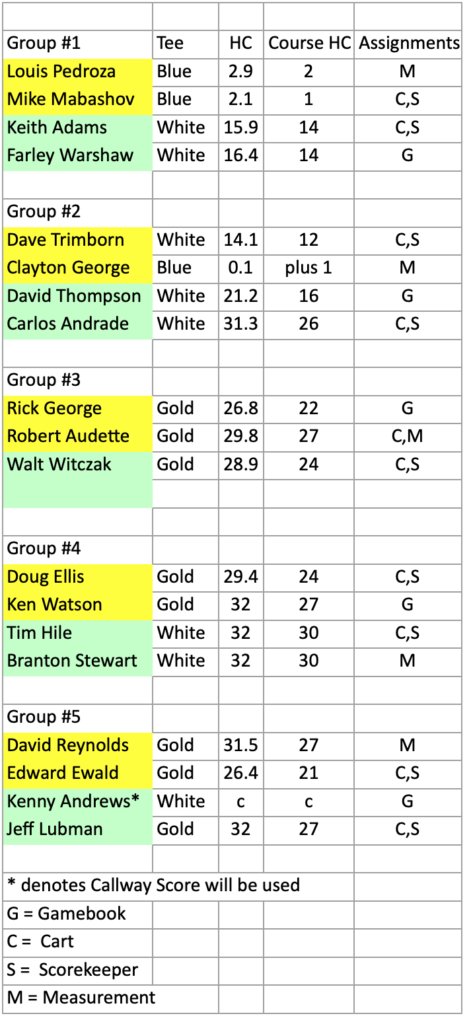 We will have a brief meeting at 11 am.
Menifee Lakes' website does not include an official scorecard…so here is a copy from another golf site.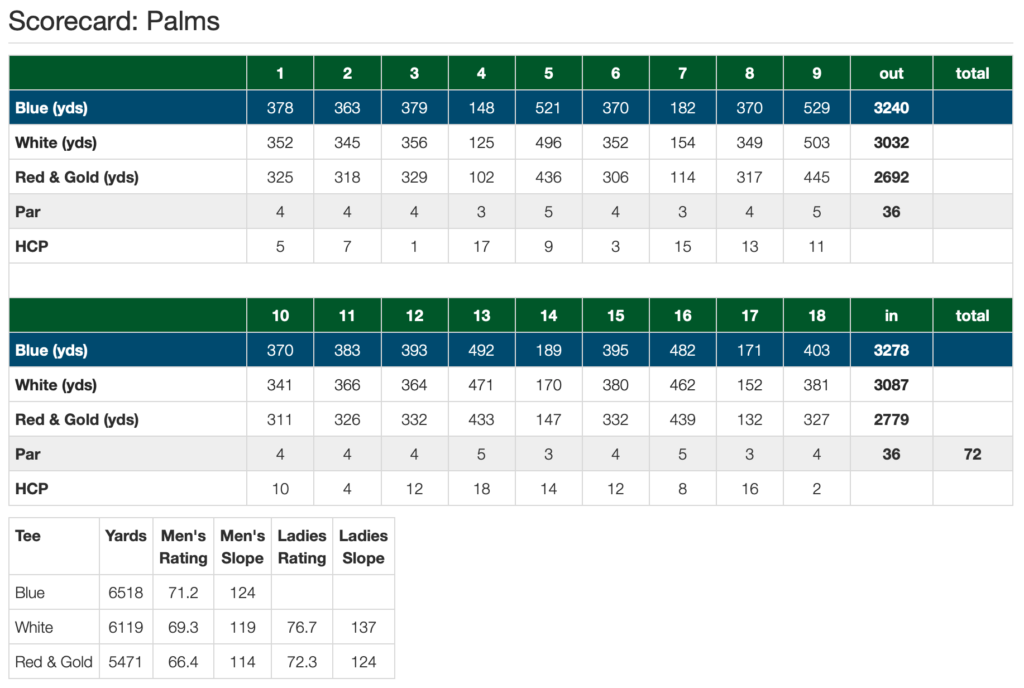 pdate on I-10 Cup. We have 15 golfers. Will need one more golfer to make it 16 golfers. I want to remind you to please purchase polo shirts as part of fundraising for the FWGAD tournament. Participants who will go to the I-10 Cup please order Maroon and Blue Polo Shirts. Any questions about shirts, please contact Joseph Tsai.
Update on fundraising – So far we have raised $1500. We are working on sponsors. For PCDGC golfers, you can help Dave Trimborn by letting him know who is willing to donate $150 for tee signs. I have donated one tee sign. The goal is to reach $5000 before the tournament.
Next PCDGC #8 tournament is Saturday, April 2nd at El Prado – Butterfield Stages. Rate is $46. First tee time is 12 noon.
This Sunday Daylight Saving Time starts. So it means longer daylight at the golf course.
See you all this Saturday!
FWU
Hi PCDGC Members and Nonmembers,
It's time for our monthly golf outing. PCDGC Golf Tournament #7 (March) will be held at Menifee Lakes Country Club-Lakes Course.
Date: Saturday, March 12, 2022.
First Tee Time; 11:00 am
Player Limit: 24 Golfers
Golf Course: Menifee Lakes Country Club
29875 Menifee Lakes Dr, Menifee, CA 92584-8861
Website: menifeelakesgolf.com
Green Fee – $55.00 (includes cart and driving range). Payable at Menifee Lakes Country Club pro shop.
Prize Fee – Members $15. Non-members/guests pay $25. Payable via Cash App at $PCDGC1.
The fee is for prizes for Net winners, CTPs, and Putting.
DEADLINE – Sunday, March 6, 2022.
Skins – Optional. Pay $5 to Farley Warshaw via Cash App at $farleywar.
Weather –In March, the average minimum temperature will be 45 F, dipping to a low of 30 degrees F. Expect the weather to remain pretty much dry. On the whole, winds are likely to be light. As we get closer to March 12th golf date, keep an eye on the weather report for up to date weather.
Group picture and short meeting please meet at 10:30 am near the pro shop.
Scorecard can be found on the course website. Attached is a copy of the course rating. Please note that the following:
Golfers with HC under 6 will play the blue tees.
Golfers with HC between 6 and 15 will play blue/white tees.
All other golfers with HC above 15 will play white tees.
All seniors will play red tees.
Additional Information: This is the 7th of 10 tournaments. Please remember that you need a minimum of 5 tournaments to qualify for the end of the year tournament prizes.
Next Tournament: April 2nd, 2022, at El Prado Golf Course-Butterfield Stage. First tee time is 12.00 PM. The green fee is $46.00.